If any HS students would like to attend tomorrow's 11 am Regional Playoff Game, the cost is $7 and a shuttle bus will be available from the HS. Inquire at the office for departure time. Good luck Howe! #HPSLions
The Howe Lady Lions received a Citation of Congratulations for their 2020-21 Class 2A State Championship from Representative Rick West and Senator George Burns today at the State Capitol. Additionally, the Citation also recognized the Lady Lions for having a team 3.99 GPA. Thank you to Rep West, Sen Burns and Sen Mark Allen for their support and recognition on our Howe Lady Lions as State Champions! #HPSLions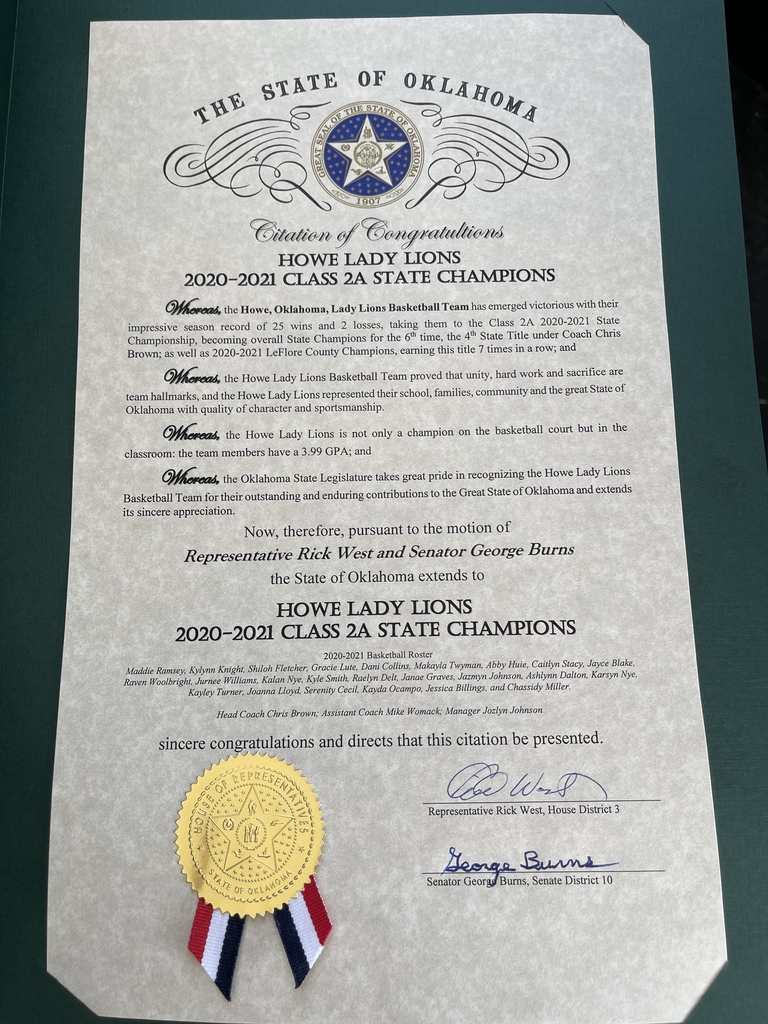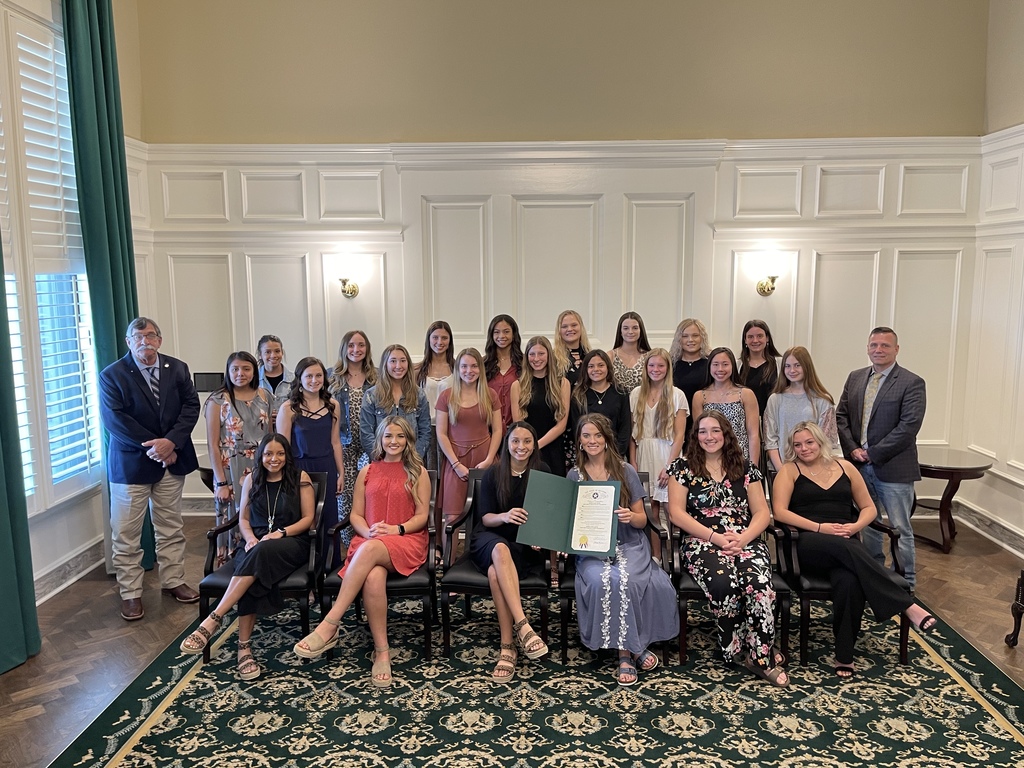 Let's hear it for Ms. Vickie Jirash! This is her 39th year to play the processional/recessional for Howe graduation ceremonies!When you see her next time, give her a big THANK YOU! Ms. Jirash serves on the Howe School Board, is a proud Howe Alum and former Howe teacher! We ❤️ you Ms. Vickie! #HPSLions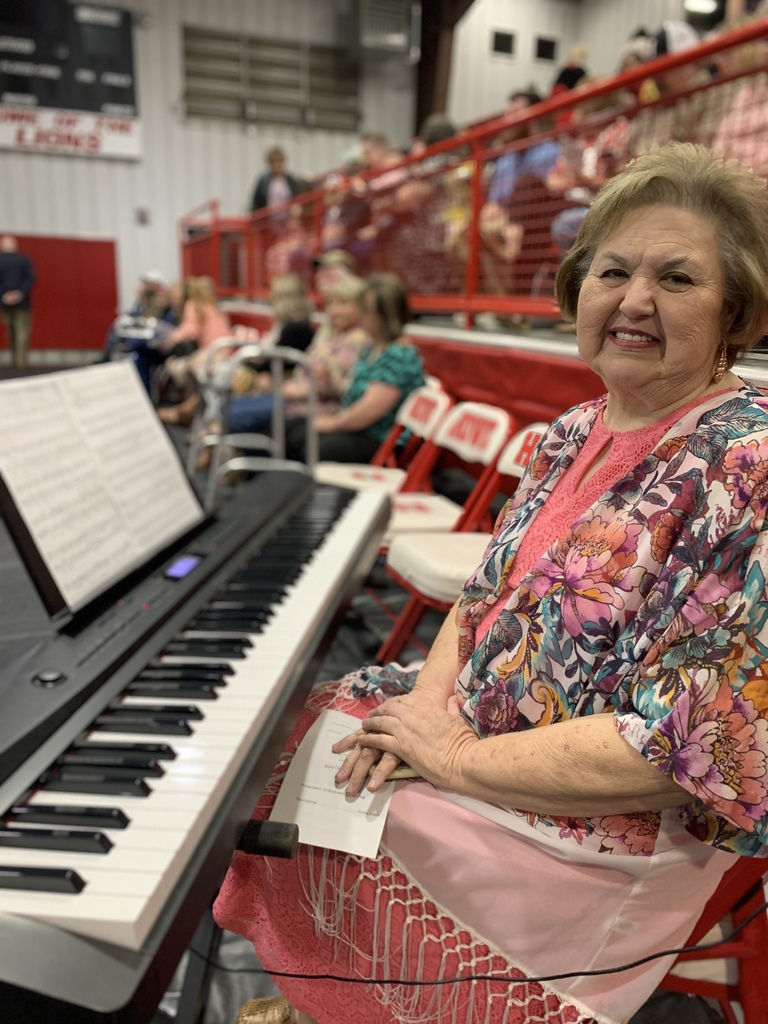 The Leflore County Senior All-Star game will be hosted by Howe High School on May 21 with the girls game beginning at 6 pm and the boys game immediately following. The cost for the game is adults $3 and students $2 with all proceeds going to benefit the Leflore County Basketball Coaches Association... $250.00 in scholarship money will be awarded to The Most Valuable Players from the North and South Basketball teams. #HPSLions
Let's hear it for Ms. Vickie Jirash! This is her 39th year to play the processional/recessional for Howe graduation ceremonies! If you see her tonight, give her a big THANK YOU! Ms. Jirash serves on the Howe School Board, is a proud Howe Alum and former Howe teacher! We ❤️ you Ms. Vickie! #HPSLions
Updated Class 2A Regional Baseball Bracket for May 6-8! Good Luck Howe Lions! #HPSLions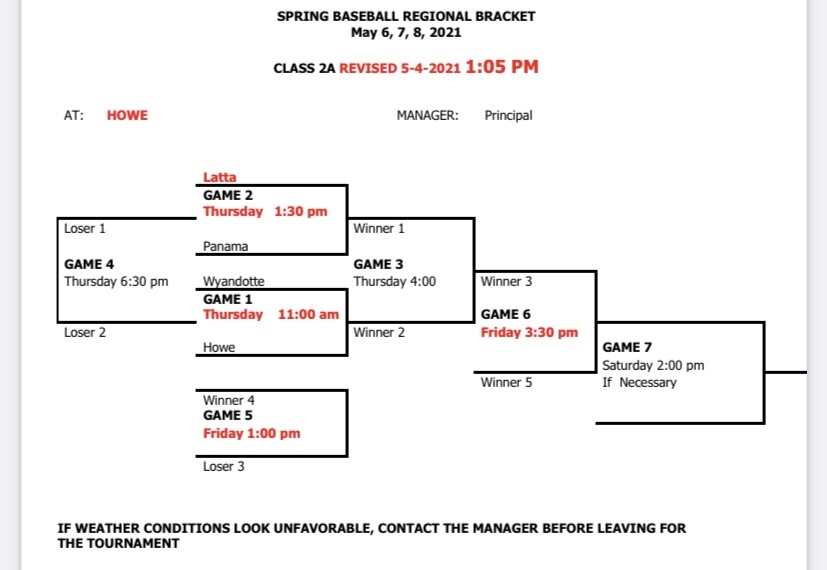 Congratulations to our Kindergarten and 8th Grade Graduates! The Kindergarten Graduation Ceremony starts at 6 pm and the 8th Grade Ceremony starts at 7:30 pm. Both services are in the New Gym on Tuesday, May 4. #HPSLions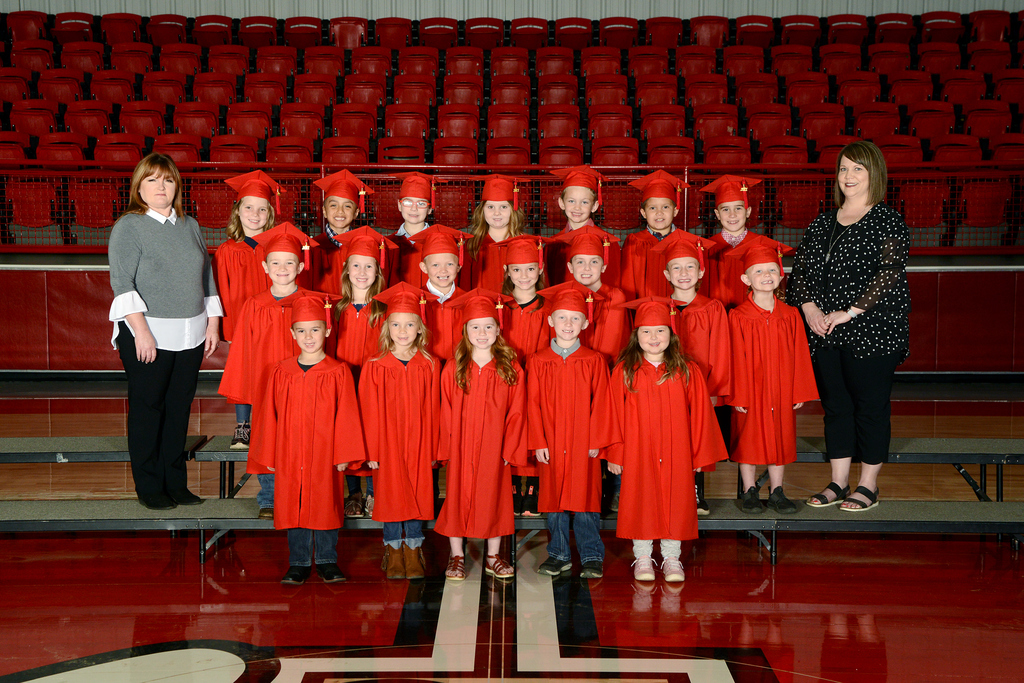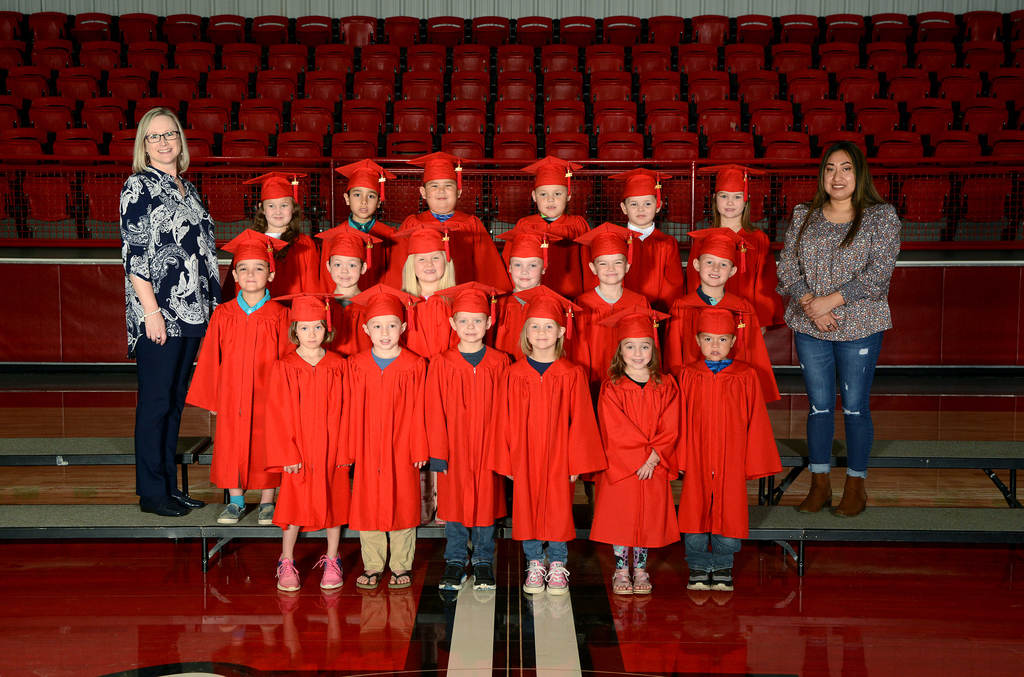 Baseball Schedule Update: The Baseball Regionals scheduled for May 6-8 have been moved from Latta to Howe alleviating concerns of a conflict with the High School Graduation Ceremony scheduled for Friday May 7. District Administration and Coaches have been working with the OSSAA on this schedule change. Good luck Howe Lions and congratulations to our Baseball Seniors on a stellar season! Our community and school will be cheering on our Lions as they continue competition in the Regional Playoffs later this week! #HPSLions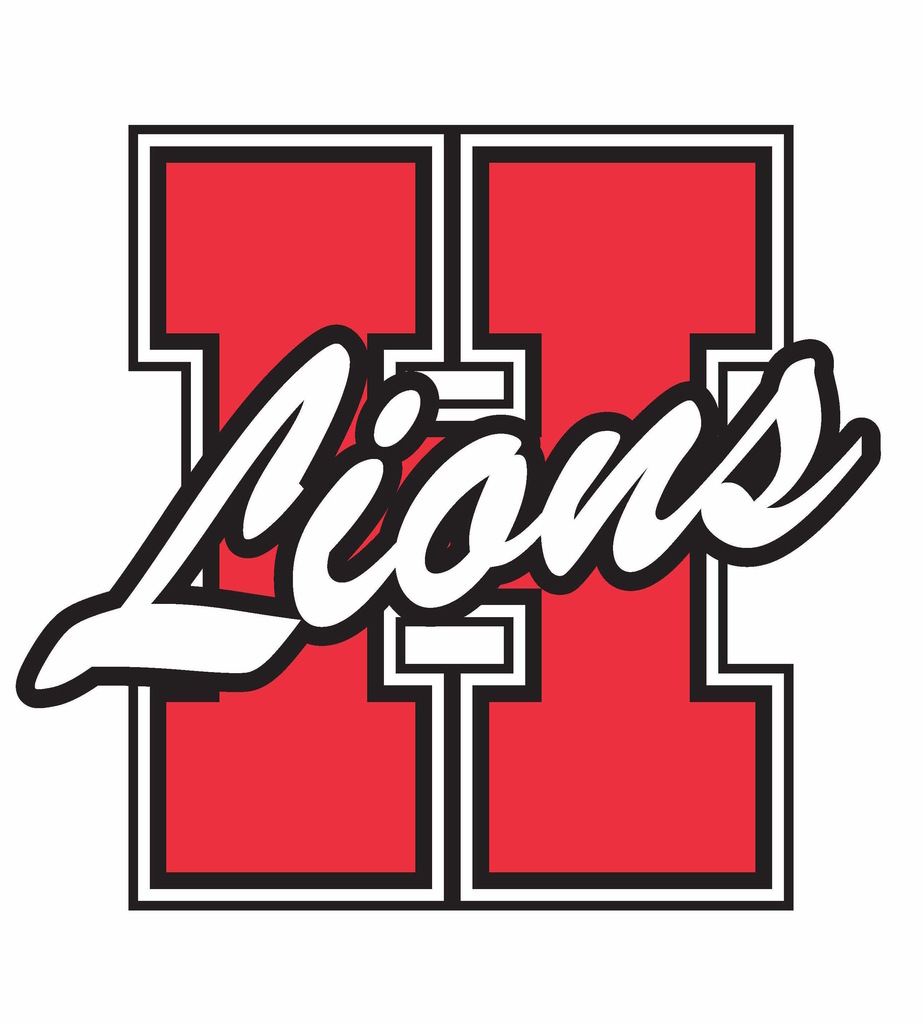 FYI Howe Community: The City of Howe will test the tornado sirens on Wednesday, May 5 at Noon (weather permitting.)

Community Members! It is time again for the FFA banquet, May 6th @ 6pm in the Warehouse. meal and awards to follow, come support your FFA Members!!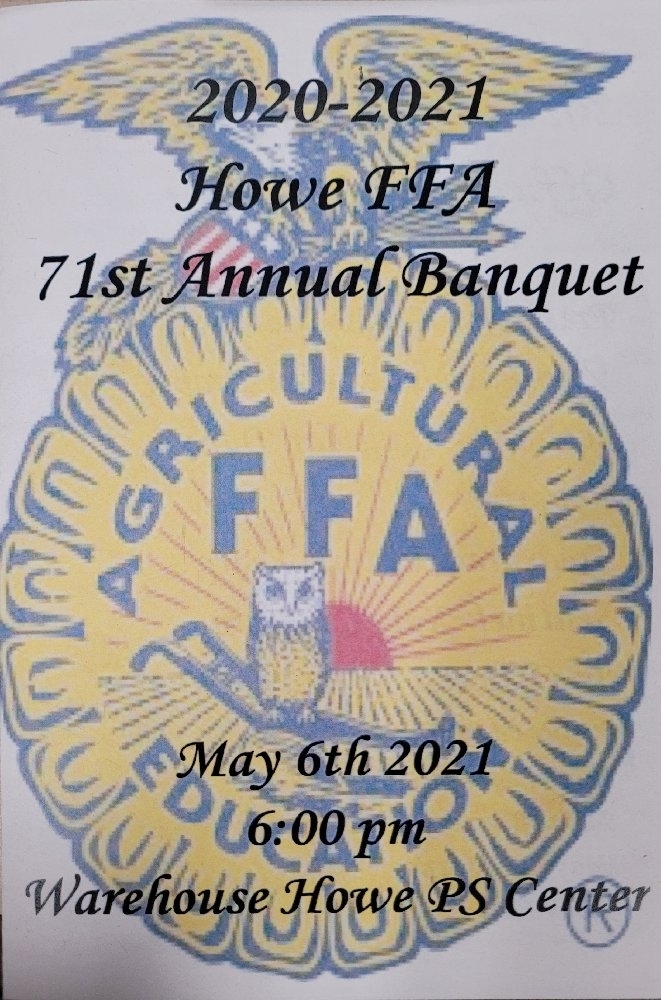 Location Update: Today's baseball game vs Hartshorne is moving to Carl Albert State College. The game will start around 4:15 pm. #HPSLions
The Sports Banquet is scheduled for Monday, May 10 at 7 pm at The Warehouse. Tickets are $10 at the door. #HPSLions
The High School Awards Ceremony date and time has been changed to Wednesday (5/5/21), at 8:00 a.m. in the Auditorium. #HPSLions

Schedule update: HS baseball added a game tomorrow, Monday May 3 at 5pm at EOSC in Wilburton against Hartshorne. #HPSLions
30 Howe Seniors are attending their Senior trip today in Arlington, TX. They are enjoying the day at Six Flags then off to a Texas Rangers game later this evening. Making memories for a lifetime! Enjoy your day Seniors! YOU HAVE EARNED IT! #HPSLions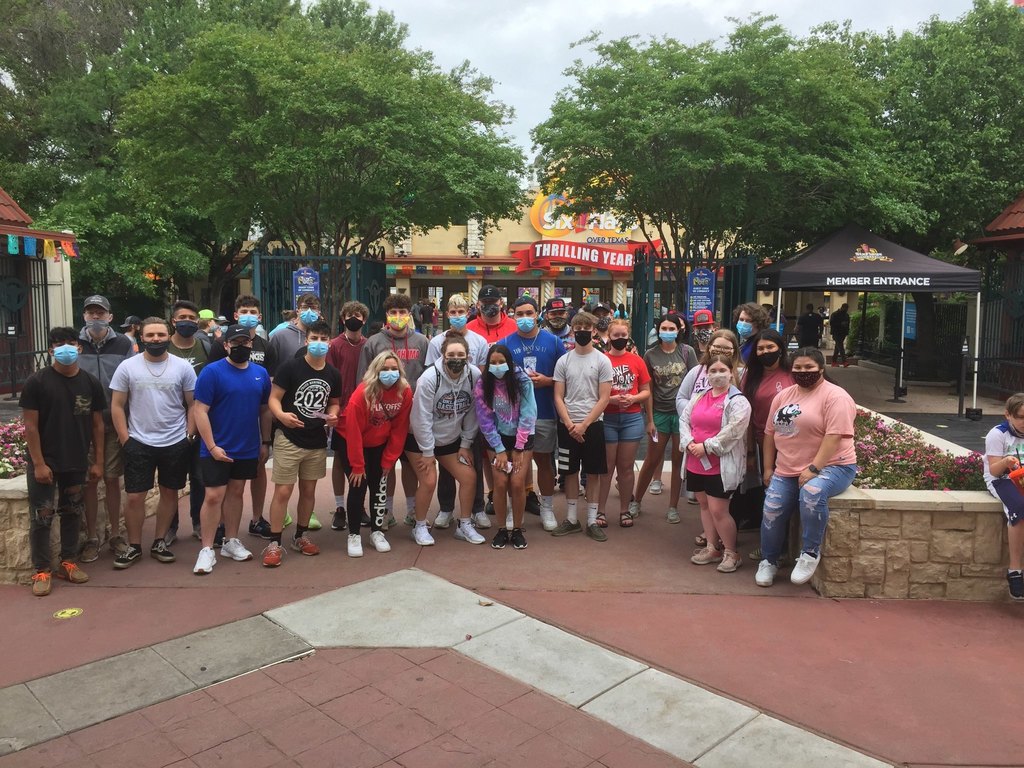 Congratulations Lions, they are headed to Regionals with a 2nd win over Chelsea 11-1! #HPSLions
Congratulations to the Howe Lions! They advance to game 2 with a 13-2 win in 5 over Chelsea. Good luck Lions in District play! #HPSLions
Attention 7th/8th Grade Boys' Athletes for the 2021-22 school year: Join Coach Womack's Remind group to stay up to date throughout the summer!
https://www.remind.com/join/efc687
4/29 Update: Games have been pushed back tomorrow (4/30)! Good luck Lions! HS Baseball Bi Districts at 3 pm & 5 pm vs Chelsea at Howe (If Game Saturday) #HPSLions