Good luck to our Track Team members competing in the Regional Track meet on Saturday May 1 at Atoka. #HPSLions

FFA Members learning to "Pack their Parachutes" with Top Gun Pilot, Vietnam POW, and Silver Star Veteran Captain Charlie Plum at the final session of the Oklahoma State FFA Convention. Choosing not to "step back and be a victim, but forward to be a victor"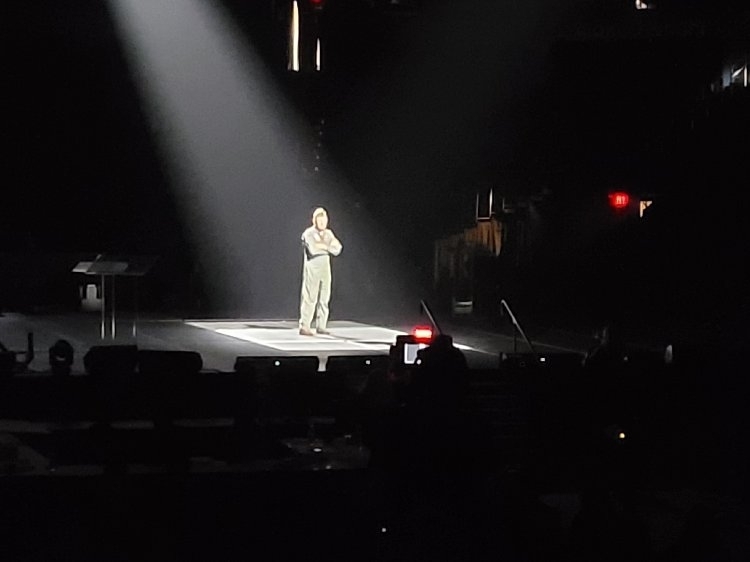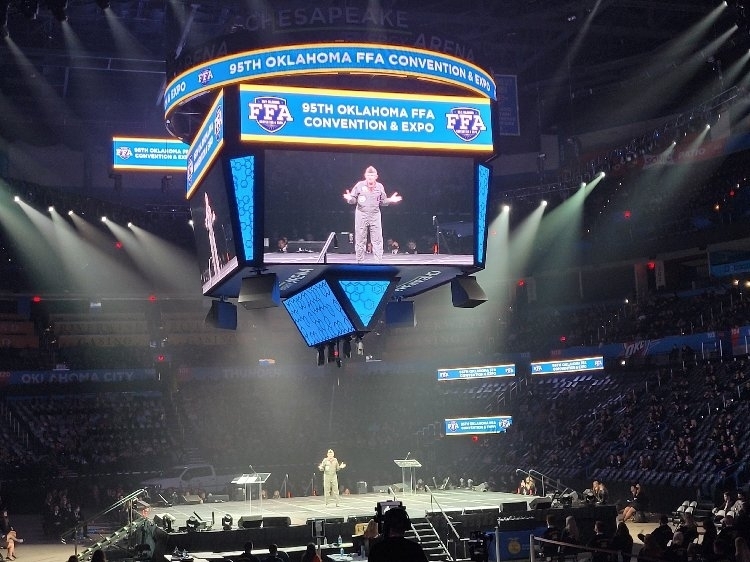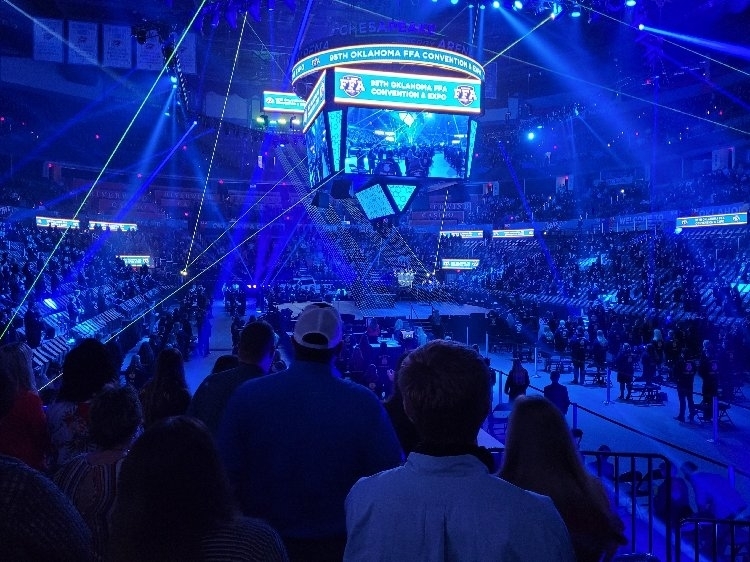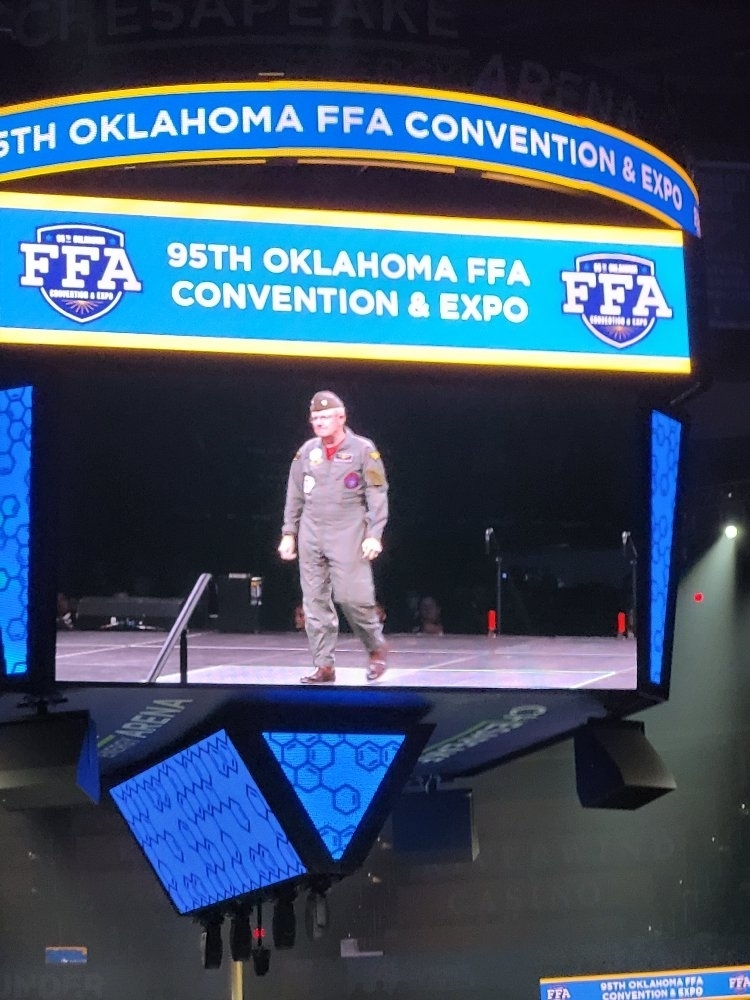 Schedule Update: Baseball District games have been moved to Friday at 1 pm and 3 pm at Howe "If" Game will be played on Saturday. #HPSLions
Attention Parents of JOM/Indian Ed Students. If you have not done so already, please respond to the Howe Indian Students Needs Assessment Survey at
http://bit.ly/howejomprogram
Thank you! #HPSLions
REMINDER: Howe Public Schools will hold a Johnson O'Malley Committee and an Indian Education Committee Meeting on Thursday, April 29 at 4:00 p.m. in the Technology Bldg at Howe Public Schools. All parents of JOM and Indian Education students are invited to attend. For more information, please contact Tammy Parks at
tammygparks@howeschools.org
#HPSLions

Howe FFA 8th grade students are actively working apply what they have learned to improve the aesthetics of campus. This project is ongoing and will be in cooperation with other campus groups.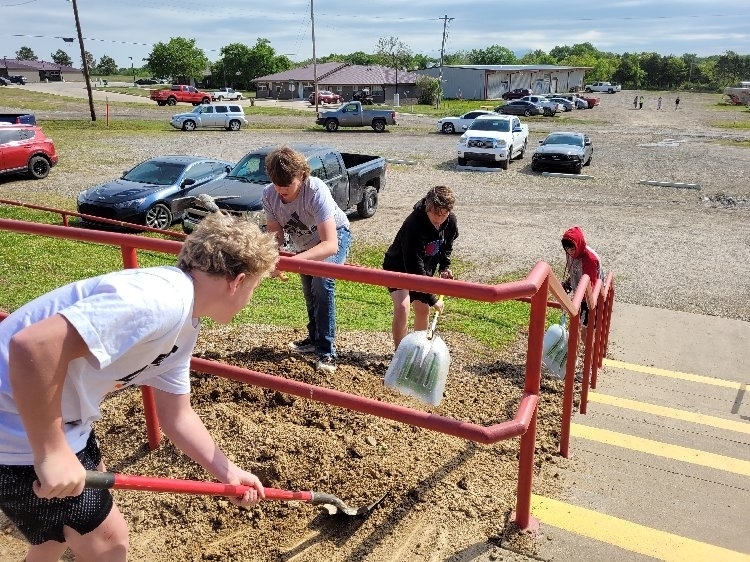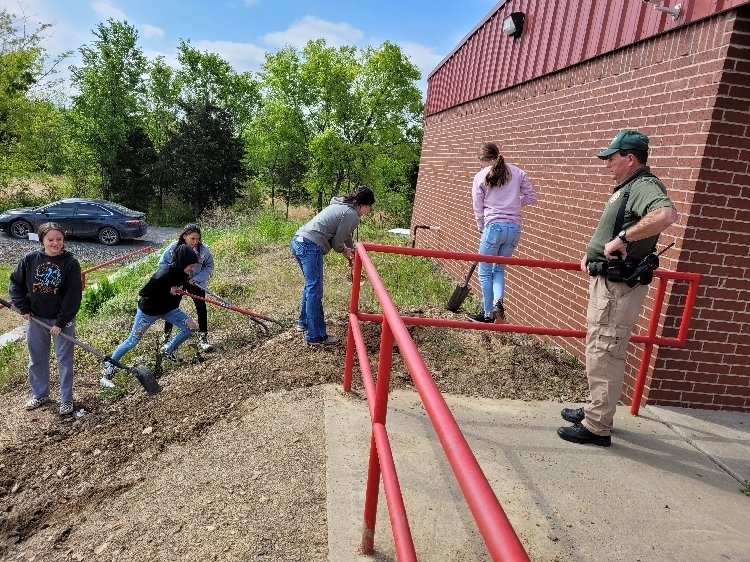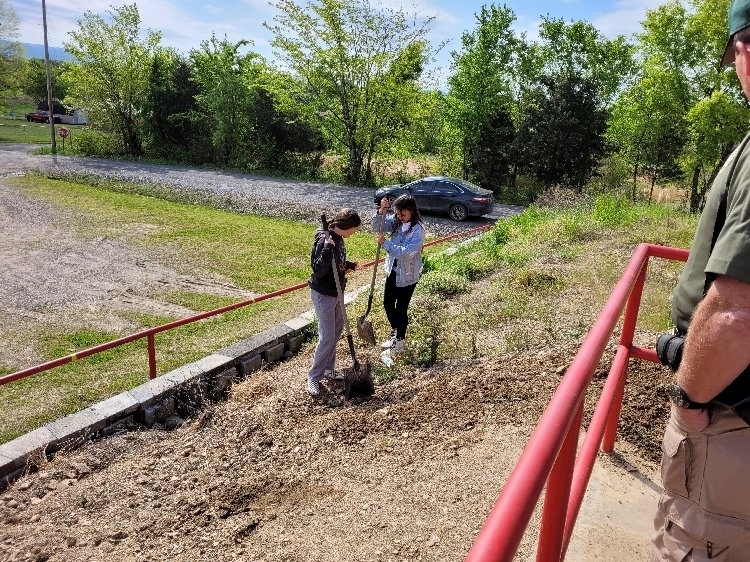 Five Howe FFA Members qualified for the Southeast Area speech contest Monday April 19th. These members researched, wrote and memorized their own speeches for competition. Victoria Sharp placed 4th in the FFA Creed category.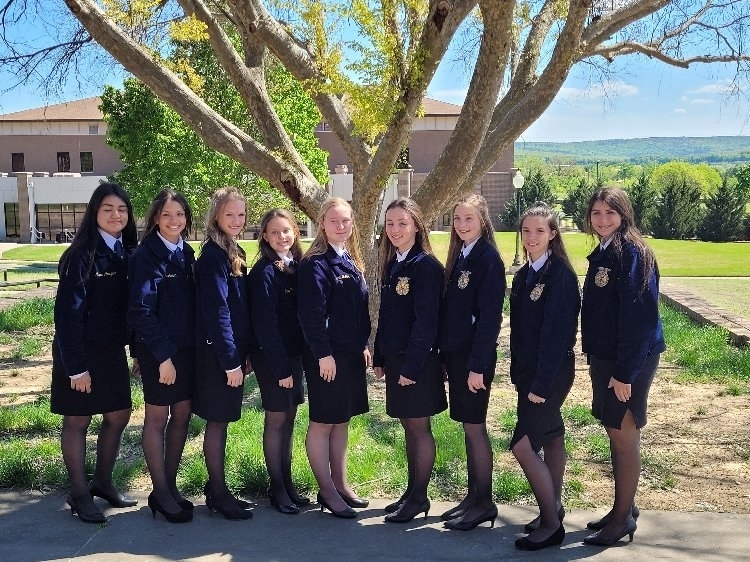 Howe FFA Entomology Career Development Event team competed at the State contest this past Saturday developing skills and pursuing future career endeavors.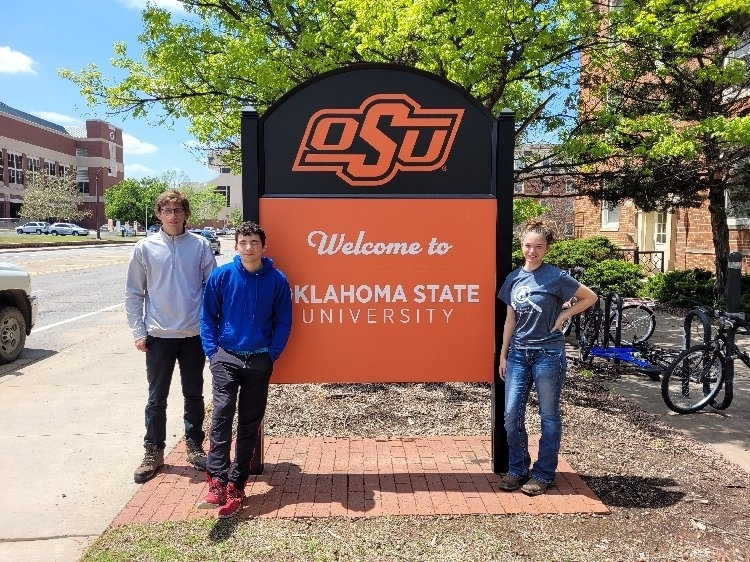 Howe FFA Members attending 95th annual Oklahoma State FFA Convention in OKC. Two days of learning servant leadership and planning the path for their future as world leaders.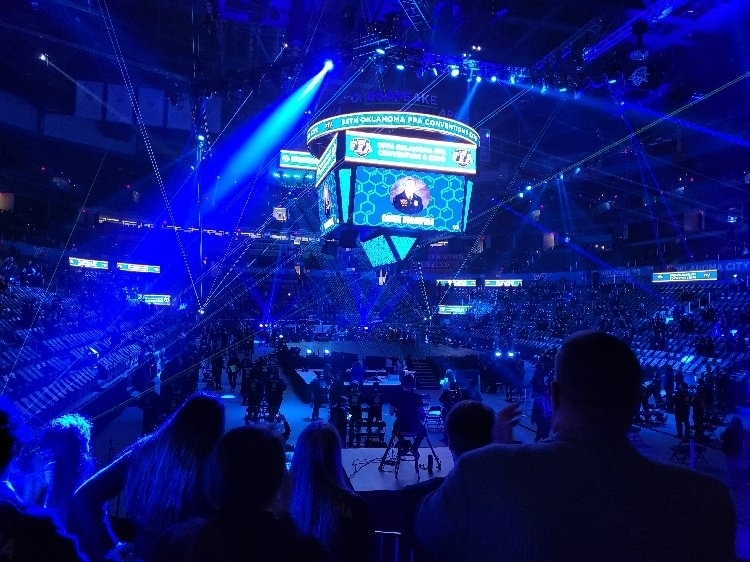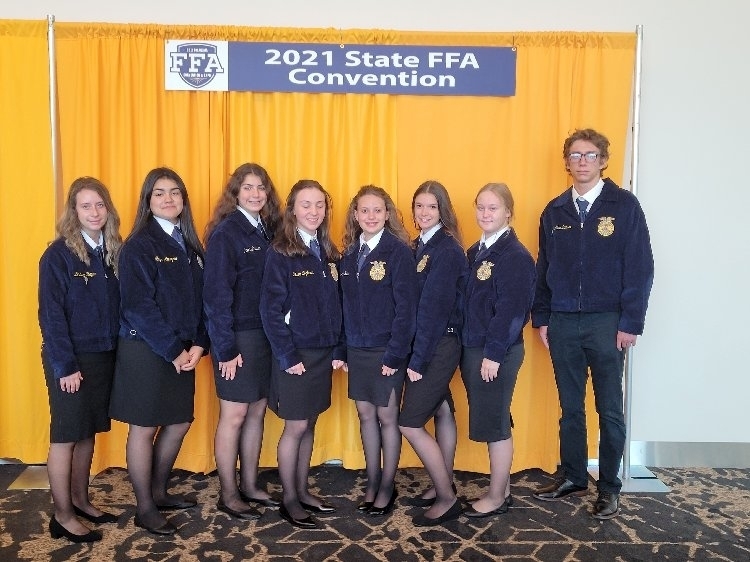 Nineteen Howe Seniors were recently recognized by Carl Albert State College for each earning 15+ college credit hours. The Seniors earning this distinction were presented honor cords in CASC colors. This amazing group of students completed a total of 668 college credit hours at CASC. Additionally, this year's Valedictorian, Brayden Oglesby, and Salutatorian, Matthew Mitchell, will be graduating from high school and from Carl Albert State College with their Associates Degrees. Brayden will be graduating from CASC with an Associates in Business Administration and plans to transfer to Arkansas Tech in Russellville, Arkansas majoring in Business Administration. Matthew will be graduating from CASC with an Associates in Criminal Justice and plans to transfer to the University of Central Oklahoma in Edmond, Oklahoma with a double major in Forensic Science/Criminal Justice. This year is the first time CASC has had two high school students graduate from the same high school with a college diploma. The Howe High School Graduation Ceremony is scheduled for Friday, May 7, 2021 at 7 pm in the gymnasium. Congratulations!!! #HPSLions (Not pictured in group photo: Olivia Chambers)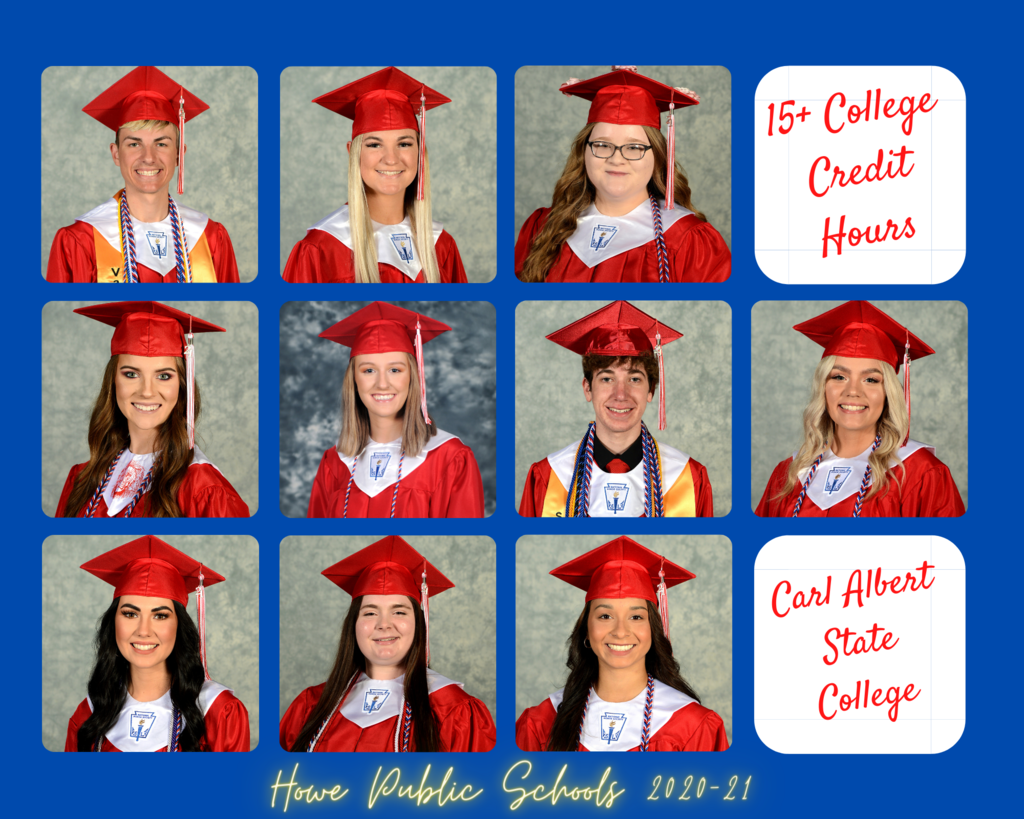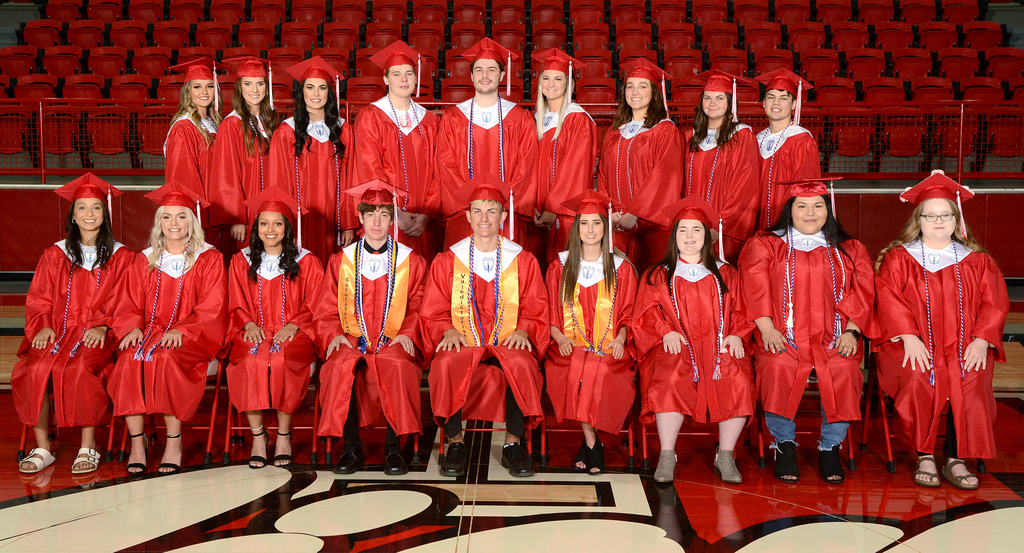 The Health Department will be offering a Pfizer vaccine for students 16 years and older on Monday, May 3rd. Vaccine is voluntary and consent must be signed. Forms can be picked up in the High School Office. Forms due back to the HS Office by Thursday the 29th. Contact Nurse Lori Hall if you have any questions. #HPSLions
HOWE BASKETBALL CAMP 2021 Online Registration is NOW OPEN!
http://bit.ly/howegirlsbasketballcamp
All schools are welcome! The camp is for girls entering grades 4th-9th (exceptions can be made on request). Camp: May 24th-May 26th (Monday-Wednesday) from 3:30 pm -6:30 pm Cost for the camp is $50 (each camper will get a t-shirt). The instructors are head coach Chris Brown, Mike Womack, and special volunteers from the Howe Lady Lions. Our basketball camp will focus on individual skill development. Contact Chris Brown at 918.658.8269 if you have any questions. #HPSLions
Driver Education for the Summer is now open. To sign up see Miss Peggy in the Admin Office. Must be in High School and at least 15 yrs old Closes May 4th. Limited Number. The class starts Monday, May 10. See Mr. Sockey for additional information. #HPSLions
Update: Thursday, April 29 - HS Baseball Bi Districts at 1 pm & 3 pm vs Chelsea at Howe (If Game Friday) Good luck Lions! #HPSLions
SENIORS RESPOND ASAP! Contact Mrs. Parks if you have any questions! Thank you! #HPSLions
Congratulations Seniors Anna Shepherd and Andrew Bridgeford for receiving Superior ratings at the State Vocal Solo Competition last Thursday! #HPSLions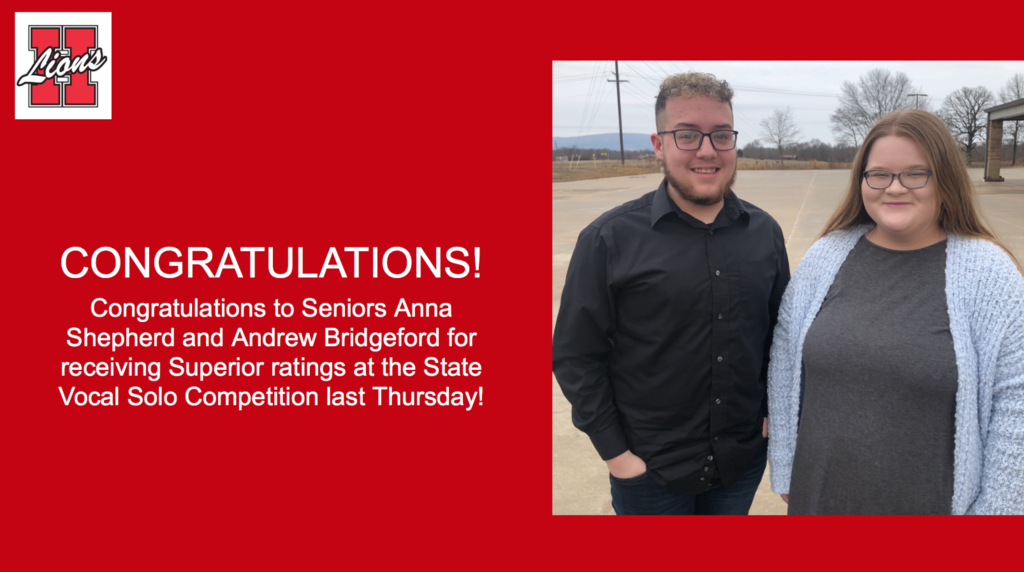 IMPORTANT DEADLINE: NHS Members and New Inductees need to turn in their banquet reservations TODAY (4/26)! Current members by Google Form; New members can turn in theirs to Mrs. Ford or at the High School Office. #HPSLions
Schedule Update: 4/27 Softball at Wister has been cancelled. #HPSLions
Reminder: The Howe Lions will be playing at Arvest Ballpark in Springdale, AR Today (4/24) at Noon (gates open at 11 am). Admission Adults $5 Children $3; proceeds benefit the Howe Lions. The Lions will play Exeter Missouri. Mask required upon entering/leaving game. #HPSLions
8th, 9th, and 10th grade students whose household income is $55,000 or less qualify for Oklahoma's Promise (an opportunity to earn a scholarship specifically for college tuition) and should APPLY at
https://www.okhighered.org/okpromise/
. This is very important to sophomores as June 30th is the deadline to apply for this age group! Also, there are many application requirements and some special income provisions that can be found on the above website. If you have any questions, please contact Mrs. Wright in the High School Office at 918-658-3368.